(2)
David Krejci
Krejci is one of the better skaters in the league...when he wants to be
David Krecji is always a favourite at the Screen Actors Guild awards.  He took home the prestigious "best performance" award for his epic portrayal of a figure skating during this game.
This summer he signed on to play himself in the upcoming biopic entitled "From Sternberk to Boston, the diving history of David Krejci".  Krejci is reportedly excited to work with his hero and the director of the film, Greg Louganis.
He may not be the worst diver when it comes to the Bruins, because let's be honest he's facing tough competition, but he's certainly known to drop like a fly whenever the opportunity arises.
vs
(3) Bobby Orr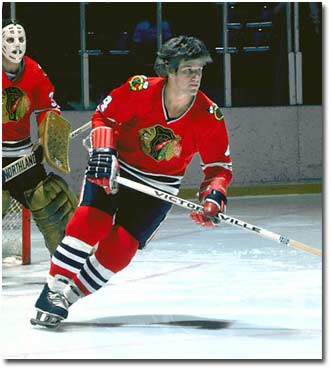 Famous Blackhawk Bobby Orr
Sure, he may be known as one of the greatest players in the history of the NHL, however the dirty truth is that Bobby Orr was quite the dive artist in his time.
Proof, you say? Well, first of all there's a statue in front of TD Gardens that epitomizes his diving technique. Second of all they actually sell figurines of one of his most famous dives in action. Third of all, a respected doctor has recently explained that Orr did in fact retire due to his bad knees, however the majority of the toll put on his joints were caused by his penchant for diving.
Just look at him desperately trying to draw a call with a dive in this gif.  Or how he collapsed to the ice without any help just as Guy Lafleur took a shot in this picture.  There's no denying it, Bobby was a flopper.