What will Saku Koivu's legacy in Montreal be?
Generally speaking, when it comes to hockey players, the effect that one skater has on a fanbase is limited to on-ice achievements. Stanley Cups are the norm in Montreal, and if a player fails to bring home the Holy Grail, he's cast aside by inflated expectations that were born in another millennium.
For all his talent, Saku Koivu's main knock against him is that he wasn't born in the right era.
How far back do you have to go to find a player that was more important to the franchise than Saku Koivu?
He was drafted by a franchise that was failing to produce any positive results on the ice, and consequently surrounded by a plethora of B level talent at best. Names like Oleg Petrov and Valerie Bure top the list of Koivu's best wingers during his tenure in Montreal, and even though he enjoyed his time alongside good friend Brian Savage, we can all agree that the supporting cast in Montreal during Koivu's reign was weak, at best.
Fortunately for Habs fans, Koivu's strength resides in his resilience; and he didn't allow the pitiful state of the team to keep him out of the record books. In fact, Koivu's position among Montreal's  all-time scoring leaders is secure for the foreseeable future.
It's safe to say Koivu is in good company, even more so when we take a look at Montreal's most prodigious playmakers. Keep in mind, Koivu was feeding players like Oleg Petrov and Martin Rucinsky for the majority of his career with the Canadiens.
Of course, this is meaningless in many fans' perception, given that Koivu never managed to win a Stanley Cup, despite playing with a collection of misfits during his tenure as captain. Whether or not they want to admit that the idea someone needs to win a Stanley Cup to be recognized as a great player in Montreal is archaic, there's no denying that Koivu deserves his spot among the franchise's all-time best players, as evidenced in the tables above.
Here's the bottom line: Saku Koivu's legacy with the Canadiens will not be defined by his on-ice performances alone.
It won't be propped up by the fact that he wore the "C" longer than any other member of the Montreal Canadiens, except for the great Jean Béliveau. Nor will his Masterton and King Clancy trophies come into play. The fact that he was leading the NHL in scoring before he injured his knee in 1996 doesn't matter. His nine international medals with the Finnish national team aren't important.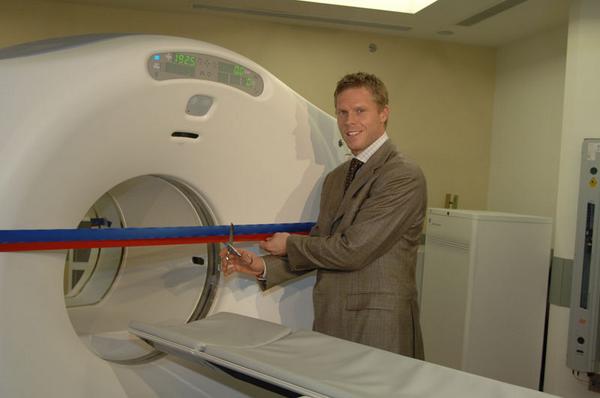 Following his well-documented battle with non-Hodgkins lymphoma, Koivu created a foundation that shares his name, which raised over $8 million to purchase a Positron Emission Temography (PET) scanner for Montreal's general hospital. His goal was to make sure anyone afflicted with the horrible disease would get the best fighting chance to win their battle with cancer. He also wanted to help out his good friend, Dr. David Mulder, the man Koivu credits with saving his life. Essentially, he wanted to pay back the community for all the support he received.
Saku Koivu was told he was too small to play professional hockey, yet he managed to inspire an entire generation of Habs fans. And that, my friends, is what his legacy should entail. An inspirational leader, that cast a much needed bright ray of sunshine on what was otherwise a very dreary team. A philanthropist who worried about others, instead of drowning in his own sorrow.
He's everything hockey players should aspire to become. A perfect role model in a community that's often dominated by larger than life figures with dollar signs in their eyes. When it comes down to it, his excellent on-ice play and leadership abilities are but a small part of what makes Saku Koivu a great person.
Whether or not the Canadiens decide to retire his number is irrelevant. It won't diminish his achievements and community service, because Koivu has already deservedly cemented his spot in Canadiens history.
How far back do you have to go to find a player that was more important to the franchise than Saku Koivu?
While you do the math, let's agree that Koivu's impact on the team, city, and league, will be cherished for many decades, and when it comes down to it, that's more than we could have ever asked for.
He's a modern-day hero that never asked for the responsibilities associated with leading the Montreal Canadiens. However as the years went on, it was clear the Canadiens made the right choice.
He may not have won a Stanley Cup with the team, instead he did something much more important in the grand scheme of things. He inspired millions, and helped save lives.
There's nothing left to say, except Merci Saku.