- That Beaulieu kid can skate
- Leblanc made two solid shot blocks on the same shift to reverse possession. He's terrific along the boards even if he isn't a bruiser. Which "earned" him a penalty against Green. The kid is an NHL quality player.
- MTL plays Ovechkin on the PK like he's a regular player.
- If the Habs could try gettting something on net, that would be nice.
- These last few months MTL gets soundly beaten in terms of controlling the ice against mediocre teams. They have minimal injuries and the talent to be a top 10 team.
- You know who would be good to look after young Beaulieu? Raphael Diaz.
- Letting Ovechkin be unmolested beside the net after two saves by Price seems like a less than good strategy.
- After that, PK Subban continues to not catch breaks on goals against.
- Montreal plays like they've already lost.
- Seriously, Ovechkin is spending the whole powerplay, metres aware from anybody, waiting for a pass. Has nobody done any advanced scouting?
- P.K.'s defensive effectiveness has evaporated. You've taken credit for everything else he's done Bergevin, how about this?
- Watching Murray try to stop Ovechkin is darkly humourous.
-This is what happens when Price can't save them.
- Seriously,  Junior team can do better than getting outshot 20-3.
- Crowd give a standing ovation for the first shot of the 2nd period. The Montreal crowd sure is something.
- I don't think its a co-incidence that Leblanc and Beaulieu are the only ones that are nice to watch. They are the only ones who haven't had the lifeforce sucked out of them.
- Something I've been thinking about. If you can't coach your talented players to be effective, you can't coach period.
- Ovechkin chasing down Murray. Enough said.
- Started an article titled "Michael Therrien, you are fired" in response to playing the Murray-Boullion pairing again. I could hardly comprehend that things could get even worse.
- Guess what, it got worse.
- I saw very good data this weekend to suggest Therrien can't even outcoach, Ed "I never coached before, but Pittsburgh was a joke then so they gave me the job" Olczyk. Compared to everyone eles he replaces or has been replaced by, Therrien has been Murray-sized anchor to puck possession.
- Everybody blame Jose Theodore for giving this donkey enough credibility to get hired again twice.
- Cunneyworth had the excuse of not having the players. At least when Pacioretty-Desharnais-Cole/Gorges-Subban was on the ice the team played well.
- The defense has sunk so badly, Murray looks almost reasonable by comparison.
- Two players got their first goals of the season tonight.
- CBC's video player keeps trying to save me by cutting out.
- You know what they should do again? Feed Subban for slapshots that injure the forwards covering him.
- Third guy who gets his first goal of the year. Unfortunately right after Leblanc had a solid zone entry.
- I'm pretty sure we'll be shocked at the transformation when eight of these guys go play for different teams in Sochi.
- Feel like Gionta is trying to get himself suspended at this point.
- At least Carbonneau took them bowling.
3 Stars:
3. by Scott Matla on Jan 25, 2014 | 6:36 PM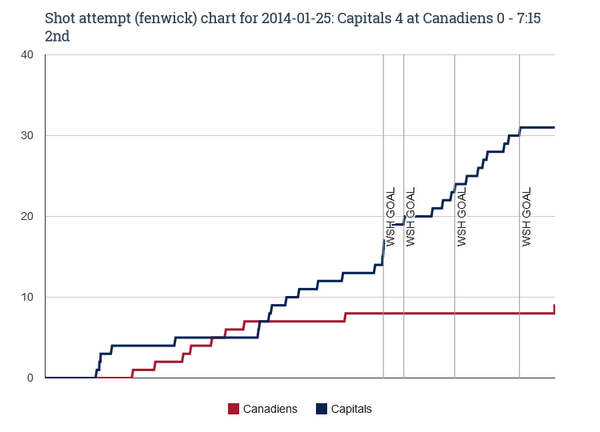 2. by Marc Dumont on Jan 25, 2014 | 6:52 PM
"This is your captain Michel speaking. Absolutely nothing is wrong. No reason to be alarmed"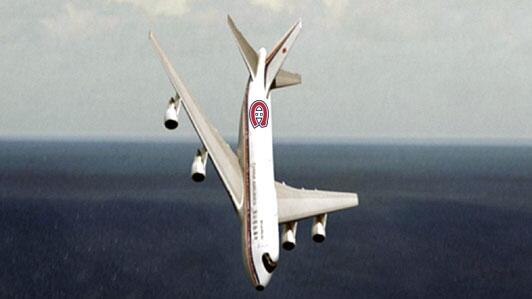 1. by wmarcello on Jan 25, 2014 | 6:54 PM
Therrien: Boys, are they booing us?
Gorges: Uh, no, they're saying "Bou-cher, Bou-cher".
Therrien: Oh, ok……… Wait, that's much worse.
Honourable Mention: A song about radioactivity and the apocolypse was appropriate here. Props to Imagine Dragons and CBC montage guy.
Postscript: Don Cherry thinks Erskine earned a star. Because he's an idiot. I feel all the jokes have been done here guys.
More from Eyes On The Prize